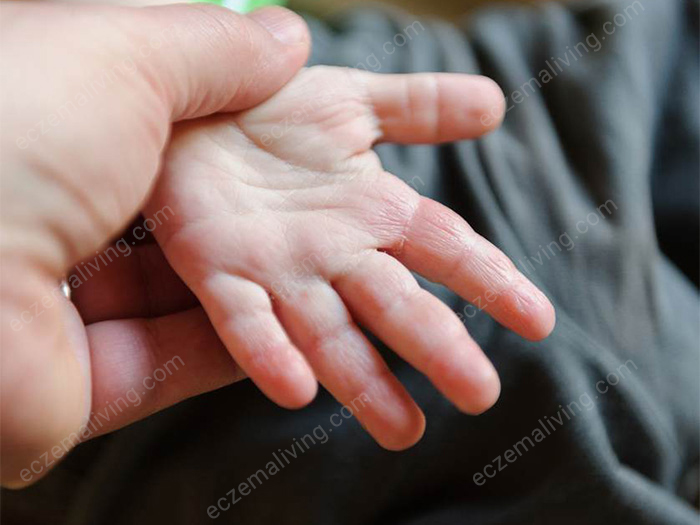 Eczema is an acute skin condition that affects one out of 10 children. The hands are a common part for eczema since they're often exposed and susceptible to eczema triggers. Hand eczema, or hand dermatitis, indicates any types of eczema that develop on the hands. If a child has eczema on hands, consult with your doctor for proper diagnosis and treatment. Eczema is chronic and can't be cured, but it can be controlled and managed. The key to prohibit eczema flare-ups is to treat symptoms as soon as they emerge.
Also Read: Follicular eczema flare-ups, causes, symptoms, and treatments
Treatment for Eczema on Hands :
Applying oils and moisturising creams to your child's skin helps to stop the skin from drying out. The child should use them every day, even when there's no eczema.
To tranquilize the itch put a 'wet dressing' on the eczema
Add a moisturising bath oil to the bath.
Don't use soap on young children
Cortisone ointments and creams are the main Eczema treatments
Also Read: Weeping Eczema – 9 Home Remedies That Really Work
Here is a list of studies done for the effective management of Eczema on Hands in babies:
"Topical therapy of hand eczema – analysis of the prescription profile from dermatologists in private practice"
http://www.ncbi.nlm.nih.gov/pubmed/21923729
"Clinical patterns and associated factors in patients with hand eczema of primarily occupational origin"
http://www.ncbi.nlm.nih.gov/pubmed/26660508
"Alitretinoin in Dermatology-An Update"
http://www.ncbi.nlm.nih.gov/pubmed/26538721
Also Read: