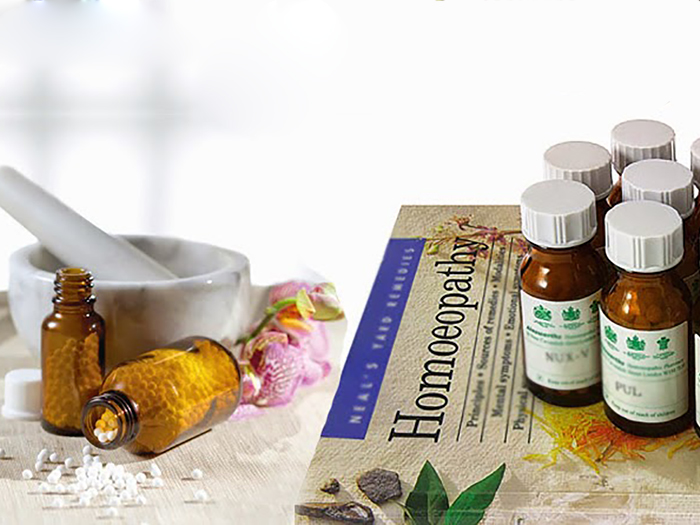 For eczema patients, every new treatment or study is like that ray of hope that would alleviate their itchy symptoms. While the dry, patchy, itchy skin condition shatters an individual physically, it also holds a strong impact on their mental health. Medical science has offered several treatments for the patients and they have been promising, although not ideal because of certain side effects. Many patients often complain of their eczema relapse after a few years of nearly or complete recovery. It can be deduced that eczema treatments can be categorized as a palliative instead of therapeutic.
Although the scientific community has not found a concrete evidence on an efficacy of homeopathic treatments, many around the world have claimed that it works. On the contrary, homeopathy has provided certain proof supporting its significant curative role in eczema care. The results obtained following clinical trials and patient case studies brought forth the positive outcomes of homeopathic treatment for eczema. Lately a study reported in Complementary Therapies in Medicine journal concluded that the effect of homeopathy on eczema patients in case of short-term course was similar to the one imparted by conventional methods, however, its long-term benefits in comparison were deduced to be more. Several homeopathic hospitals have reported of remarkable improvement in the condition of eczema sufferers.
Homeopathic doctors ascertain that there are many factors which result in the development of the condition. Hence, they take into consideration each and every minor aspect related, including pregnancy details, birth, environmental conditions, family history, dietary habits etc. In medical terms, homeopathists tend to rely on the constitutional cure for the patients, which encompasses the complete condition of the patient. Patients following the regime are prescribed Sulphur, Natrum muriaticum, and Arsenicum album.
Constitutional cure might not be as effective in all patient cases, especially in case of babies. Homeopathy has different other approaches for these patients. In case of babies or children, it is important to take into note the onset of eczema symptoms. As per the analysis, patients can be recommended the best suitable medication. E.g. if the cause or onset of eczema has been linked with separation of the baby with the mother, Natrum muri­aticum, has been found to be effective. In another case, Pulsatilla is prescribed to patients if the symptoms start to appear around puberty. Few other medications like Graphites, Sulphur, a combination of Calendula and Urtica urens, have even proven to be impactful.
Despite the positive and long-term effective results following homeopathic medication, homeopathists advice to follow localized treatments alongside. Localized treatments include the application of ointments, tinc­tures, and creams directly to the skin or affected areas.