A common type of eczema is known as the Atopic Dermatitis. One of the main reasons for this skin disorder is the deficiency of vitamin D. It is believed that the shortage of Vitamin D increases the severity of this Atopic Dermatitis. Atopic dermatitis is a chronic, moderate-to-severe form of eczema, a skin disease that affects almost 18 million Americans of all ages.
Vitamin D Might Help Kids With Eczema – A recent study (see ref.1) has confirmed that supplementation with vitamin D significantly reduces the severity of atopic dermatitis in as little as four weeks. A common treatment is the controlled use of ultraviolet light for eczema, which stimulates production of vitamin D in the skin, the study's authors said.
Vitamin D & Eczema
While healthy skin is essential for vitamin D production, conversely, vitamin D is also essential for healthy skin. Thus, vitamin D plays a prominent role in the treatment of Eczema. The production of Vitamin D has crucial importance for the skin, since every minute, about 40,000 skin cells must be renewed, a process directly dependent on vitamin D.
Especially in the presence of inflammatory skin disease Eczema, vitamin D has proved its worth since the origin of these diseases lies in a dysfunction of the immune system.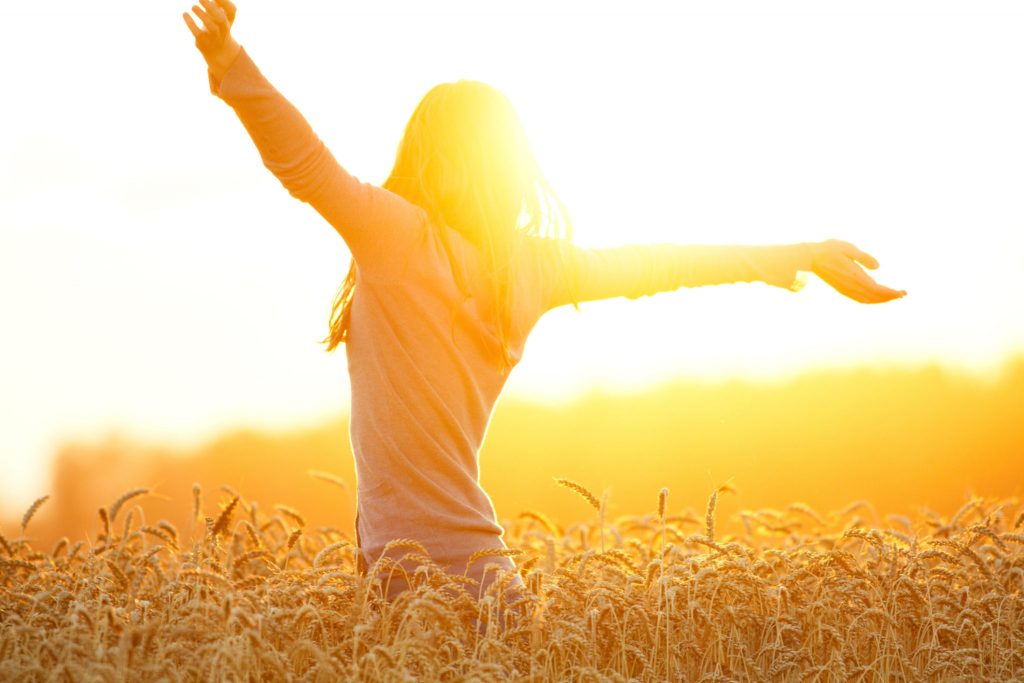 The Role of Vitamin D in Eczema 
Vitamin D taken daily during the winter would reduce the symptoms of atopic dermatitis, the most common form of Eczema, according to a study conducted by US researchers in Mongolia.
The study reveals that children who received 1000 IU of vitamin D every day for 1 month saw a 29% improvement in their eczema symptoms. Those who received a placebo had an improvement of only 16%. This study confirms preliminary results obtained in Boston on 11 children.
Giving vitamin D supplements would be a simple, safe and accessible method to relieve atopic eczema in children whose symptoms worsen during the winter, believe the researchers. A previous study showed that 98% of children in Mongolia suffer from a deficiency of vitamin D because of their diet, but also the northern latitude of this country. The capital of Mongolia is approximately at the same latitude as most cities in the USA.
Atopic eczema is a chronic inflammation of the skin. It is manifested by redness and itching. The skin, dry and irritated, becomes more sensitive to bacterial infections. Often, the symptoms get worse in the winter.
In this study, researchers evaluated 107 children aged 2 to 17 years who received vitamin D or placebo. They evaluated the children at the beginning and the end of the treatment. Parents should also note if they saw their child's condition improving.
Relation Between Vitamin D and Atopic eczema
We talked about it recently: there is a link between exposure to the sun and the occurrence of eczema and skin allergies. A relationship that could be explained by the action of vitamin D, produced during exposure to the sun, which plays a major role in the functioning of the immune system.
Atopic eczema is an inflammatory disease whose exact origin is poorly known. Its onset seems to be related to several factors of allergic-type or hyper sensitization.
To test whether vitamin D for eczema plays a role in modulating the immune system researchers have just carried out an intervention study: they selected 60 patients with Atopic dermatitis to varying degrees and gave them for 60 days or 1600 IU of vitamin D a day is a placebo.
Such a dose is 4 times higher than the recommended daily intake but much lower than what can bring a skin exposure to the sun.
The evolution of symptoms was assessed by SCORAD and TIS, two international standard rules. As a result, 60 days after the start of supplementation, the researchers found a significant improvement in moderate and severe dermatitis. They conclude by writing that "vitamin D dramatically improves Atopic dermatitis."
Vitamin D and Skin Relationship 

Unlike most other vitamins, the body cannot rely on vitamin D through the diet, but it can itself produce this vitamin in the skin. Sufficient sunlight is the only thing our skin needs to produce vitamin D.
The UV-B rays contained in solar radiation allow the production of vitamin D in the skin through a special chemical process. This is then transported throughout the body through the bloodstream.
Thus, the skin plays a preponderant role for our vitamin D intake. On the contrary, vitamin D is also essential for the health and the cutaneous protection, it is also of a formidable efficiency against a whole range of skin diseases.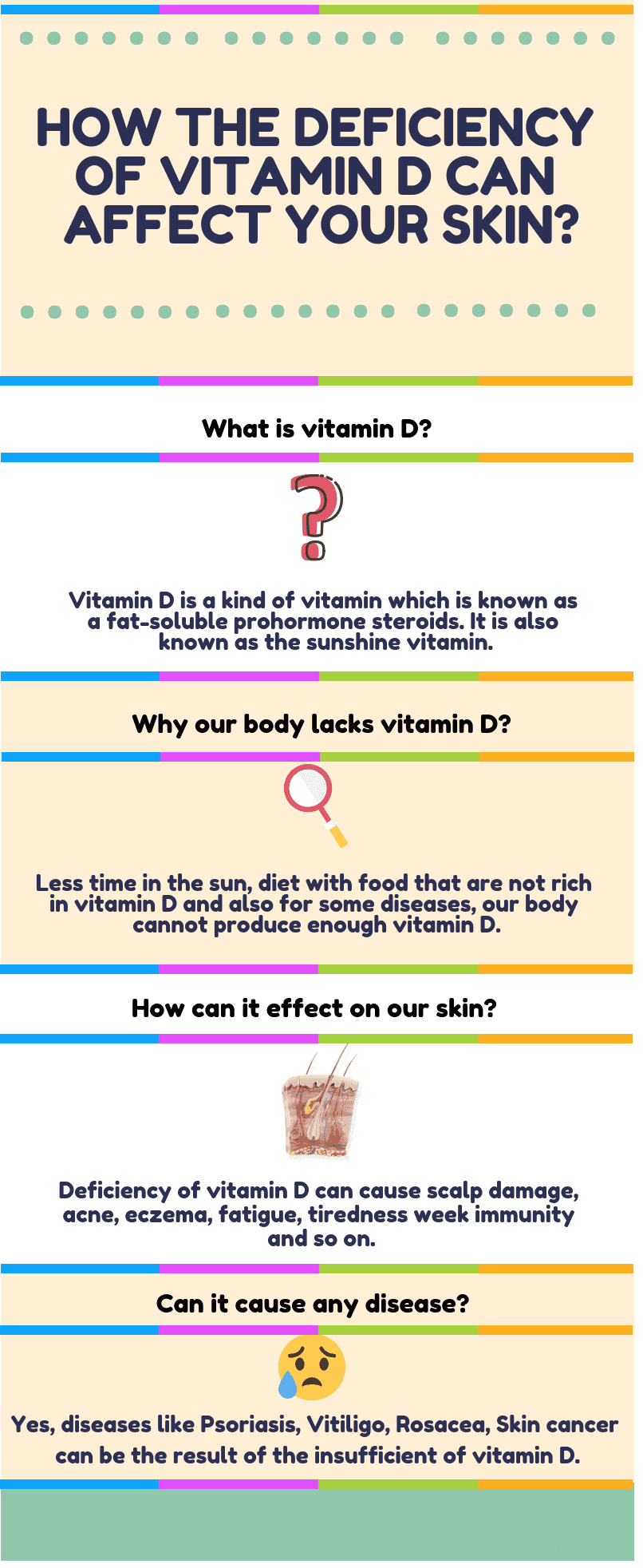 What are the benefits of vitamin D for eczema?
Vitamin D is becoming increasingly important in the treatment of eczema. Numerous studies support its benefits in this skin disease and, now, new research explains the reasons behind its success.
The action of vitamin D on the skin
Vitamin D acts in the body as a regulating hormone, it fulfills a whole range of fundamental functions. The skin is also subject to a constant supply of vitamin D, since it simultaneously regulates many essential processes.
Benefits of vitamin D includes:
◢ Vitamin D is good to maintain a strong immune system. So, the deficiency of vitamin D can cause a week of immunity.
◢ Vitamin D deficiency is also a cause of fatigue and regular tiredness.
◢ Depression is another result of the insufficiency of vitamin D in your body.
◢ Muscle pain is a very common effect of insufficient vitamin D.
◢ Bone and back pain is another problem, inadequate vitamin D in your body can create.
◢ Because of the shortages of vitamin D in your body, you may need more time to get healed from a usual injury.
◢ Also in bone metabolism, vitamin d contributes a lot by being active in the process of calcium absorption. So, bone density loss is another cause of vitamin D deficiency.
◢ In the case of children, lackings of vitamin D can be a cause of rickets, a dangerous disease.
◢plays a leading role in the renewal of the skin
◢is essential for healing
◢prevents inflammation
◢supports the immune function of the skin
◢protects the skin against free radicals
◢is effective against many skin diseases
◢prevents skin cancer
In the following paragraphs, we will examine step by step the mechanisms of action of vitamin D, but we can already say that:
Vitamin D is fundamental for the preservation of health, regeneration and function of the skin, it also helps to maintain a firm, youthful and elastic skin.
Sun and vitamin D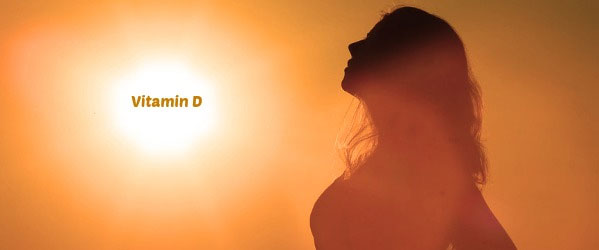 It is estimated that exposure to the sun can provide 80% to 90% of the required vitamin D. A simple exposure (without sunscreen) of the hands, forearms and face for 10 to 15 minutes (at the latitude of the USA) between 11 am and 2 pm, 2 or 3 times a week, would be enough to ensure adequate intake for a healthy adult, from April to October.
This is an average: the duration of exposure required to obtain sufficient vitamin D also depends on the type of skin, the intensity of the rays (UVB index), and the basal rate of vitamin D in the blood.
For example, dark-skinned people, those exposed before 11 am or after 2 pm, those who routinely use sunscreen, and those who live in more northern latitudes should be exposed longer, or more often to obtain an adequate intake of vitamin D.
For example, people with dark skin have to expose 3 to 5 times longer than the others.
Note: Because prolonged exposure to sunlight can lead to skin cancer, experts recommend using sunscreens with a sun protection factor of at least 15 when exposed for more than 15 minutes.
How much vitamin D should you take in Eczema?
The dosage of vitamin D is often given in international units (IU) rather than micrograms (μg). To find your way around, just know that 1 μg (1 millionth of a gram) equals 40 IU.
Although many studies have shown that vitamin D may be beneficial in the treatment of eczema, another issue which can be put is whether the amount of vitamin D needed for a safe and effective treatment.
Before taking vitamin D it is important to bear in mind that, in the summer, your body is able to generate around 20 thousand units of vitamin D (day) Only with exposure to the sun.
However, during the winter months, it is difficult to generate a similar amount and much less than the recommended dosage.
Normally, the recommended dose is 16 IU of vitamin D per kg of body weight.
How to take vitamin D supplements to treat Eczema?
Weekly or monthly dosage; to ensure adequate intake, it is not necessary to take a vitamin D supplements to treat eczema every day. It is perfectly possible that one chooses a liquid supplement, to take a weekly dose, even monthly. It is also an increasingly common medical practice, especially among older people who already take a number of drugs on a daily basis.
However, it is advisable to use vitamin D3 in liquid form because it is not certain that tablets or capsules are taken in large quantities dissolve properly. This would result in insufficient dosage – some of the vitamin being removed in the stool before being metabolized. Vitamin D3 in liquid form is available over the counter in pharmacies and health food stores.
Many of these products, duly approved by Government, are currently accessible. They contain up to 1000 IU per drop. By mixing them in the required amount, it is easy to take a weekly dose (7 drops or 7,000 IU) or a monthly dose (30 drops or 30,000 IU). It is also important to choose a supplement that contains only vitamin D, not a mixture of vitamin D and calcium or a multivitamin supplement.
Although little is known about the causes that cause this condition, it has been proven that it is triggered by a defect in the immune system, which reacts excessively, generating inflammations, scaling plaques and skin papules.
For people under 50 years old in good health:
a supplement of 400 IU to 1000 IU (10-25 micrograms) of vitamin D per day and an intake food in the calcium of 1,200 mg, to be completed by a supplement to the need.
For people 50 and older:
a supplement of 800 IU to 2000 IU (20-50 micrograms) of vitamin D per day and an intake food in the calcium of 1,200 mg, to be completed by an additional as needed.
Treatment of Eczema (for people with skin problems):
800 IU to 2000 IU (20-50 micrograms) of vitamin D per day as a supplement (the optimal dosage is determined by the attending physician) and a contribution food in the calcium of 1,200 mg, to be completed by a supplement, if needed.
Notes:
To be effective, the intake of vitamin D and calcium must be continuous.
The diagnosis and treatment of Eczema is a medical follow-up.
Vitamin D can be taken at any time of the day: during, before, after or between meals.
Since it seems that the body cannot absorb more than 500 mg of calcium at a time, it is recommended to take the supplements in doses of 500 mg or less, 2 or 3 times a day, with meals.
Research Material:
Udompataikul M, Huajai S, Chalermchai T, et al. The Effects of Oral Vitamin D Supplement on Atopic Dermatitis: A Clinical Trial with Staphylococcus aureus Colonization Determination. J Med Assoc Thai. 2015;98 Suppl 9:S23-30
---
Also Read:
Contact Dermatitis  |  Weeping Eczema  |  Eczema on Lips  |  Dyshidrotic Eczema  |  Eczema on Hands  |  Follicular Eczema  |  Eczema on Ear  |  Eczema on Eyes  |  Nummular Eczema  |  Eczema on Face  |  Eczema In Babies